Eat More to Weigh Less Program
SKU:
NZ$700.00
NZ$397.00
NZ$397.00
Unavailable
Welcome to Eat More to Weigh Less
Congratulations on your decision to improve your health with Seeking Health's weight loss program
Here's what happens when you register...
When you register for the program, you will receive an email containing your link to the program material within 24 hours.
Then, each fortnight you will receive access to your webinar and four new modules. There's no expiration date on the download. You have lifetime access.
You will also receive access to the private "client only" online forum where you can ask unlimited questions, get support from me, and with the other people in Seeking Health's programs. You'll have 24/7 access to this private forum, so you can definitely get all of your questions answered.
You will also be added to the mailing list for Motivational Monday.
Each week you will also be able to ask questions and get them answered on Q and A Tuesday. You'll get an audio recording of this coaching.
Each week you can email me your food diary for personalised feedback.
If you have any questions, you can call me on 357 4335 or
contact me
. I am here to ensure your success, so please use me.
Powered by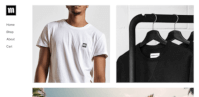 Create your own unique website with customizable templates.